Data Management



> Qualified Service provider for Sheep Genetics Australia

> Qualified as a Genomics Service provider through the Sheep CRC

> Need assistance to enter, interpret and develop breeding decisions based on Australian Sheep Breeding Values (ASBV's)?
> Provide assistance in organising and entering data in to Pedigree Wizard, Pedigree Master and Stockbook (Practical Systems).
> Assistance provided in the use of Excel to collect large quantities of data and transfer this data into programs for evaluation.
> Assist both commercial and stud breeders is determining the performance of individual animals within their flock.
> Use joining programs to make best use of all available data and performance records to ensure the best results from breeding programs.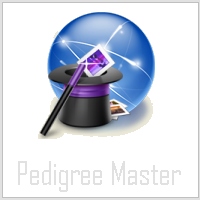 PEDIGREE
WIZARD